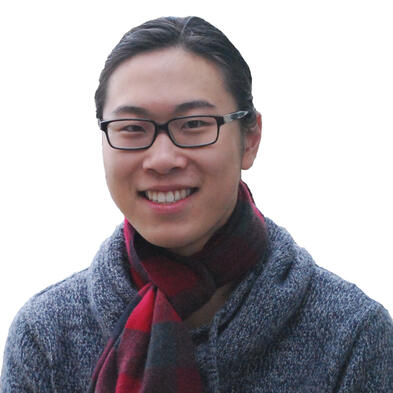 Nick Chang is a genderfluid Asian American voice actor and singer based in Philadelphia, Pennsylvania with a remote-capable broadcast quality home studio. They have appeared in multiple video games and animations including The Divine Speaker, Wild Card: Shuffled, and more! When they have free time, they love to play video games, make covers (viewable at the bottom of the page), and practice autoharp.Email: [email protected]
Resume (Downloadable)
Studio Specs (Photos below)
Neumann TLM 103
Universal Audio Apollo Twin USB
Avalon VT-737sp Plugin (Optional)
Homemade PVC booth with moving blankets and mounted foam
Oscar Schmidt OS11021AE Acoustic Electric AutoharpSource-Connect capable via Source-Connect Standard or NowReserve Equipment
Lewitt LCT 440
Solid State Logic SSL 2
Listen to Nick's demo reels!
(Downloadable links included)
---
Studio Photos
---
Song Covers
About Me
I was born in Manhattan, but raised in Bryn Mawr, Pennsylvania, where I currently reside. I also proudly identify as a 2nd generation Asian American and a member of the LGBTQIA+ community (genderfluid, gay, and demiromantic). Since childhood, I have had a distinct love of music and performance. Having played violin from 4th to 12th grade and sung for even longer, I used music as a primary means to express myself growing up. As I progressed from high school to college, I discovered online voice acting, but it was not until my time in graduate school that I formally decided to become an actor. My interest initially stemmed from a desire to help out in localization projects, but over the time I have spent voice acting, I have come to not only develop a great appreciation of the craft of acting, but also further deepen my love of music and rekindle my love of performance. With my singing experience as a basis to my unique perspectives, I hope to bring sensitivity, curiosity, and innovation to every project I work on!
Education
| School | Location | Degree | Major | Year |
| --- | --- | --- | --- | --- |
| Bard College | Annandale-on-Hudson, NY | Bachelor of Arts | Asian Studies | 2017 |
| Middlebury Institute of International Studies | Monterey, CA | Master of Arts | Translation and Localization Management (Localization Specialization) | 2019 |
| Class Name | Teacher | Location | Year |
| --- | --- | --- | --- |
| Online Voice Acting Workshop | Crispin Freeman | Remote | 2019 |
| Performance Practice Course | Rachael Messer | Remote | 2020 |
| Private Group Class | Corina Boettger | Remote | 2020 |
| ADR Group Workshop | Jason Lord | Remote | 2020 |
| Adventures in Voice Acting: Intermediate Voice Acting Technique | Dorah Fine, Tony Oliver | Remote | 2021 |
| Engineer Your Best Auditions | Randy Greer | Remote | 2021 |
| Intermediate ADR Workshop | Jason Lord | Remote | 2021 |
Past Work
View my full resume hereCurious about what I've worked on? Look below!
Clicking on the images will link directly to where you can hear me in action!
| | | | | |
| --- | --- | --- | --- | --- |
| Fawn (The Divine Speaker) | Michael (Since When Did I Have a Combat Butler?) | Jester (Recount Reverse) | Ed (Piece by Piece) | Glenn (Chance It) |
| Alexander Marius (Caladria Adventurers) | Julian (River of Sorrow and Hope) | David (Of Love and Saving the World) | Asher Kasai (Wild Card) | Soltirus (High Score Trending) |
| Levi Perinth (Saintess of the Golden Bow) | | | | |
---
One of my other main passions apart from acting is singing! Feel free to listen to the playlist of covers below!
My Youtube is in the process of being reorganized, so the playlist may not work! It will be fixed soon!
Contact
If you would like to get in touch with me or find me on other platforms, follow the links below! I try to respond as soon as I can to everyone! Please make sure to tell me why you're contacting me when you reach out so that I know for a fact that you have a business question! For business inquiries, I prefer to be contacted by email or Twitter DM. My rates are available upon request.CONCERNING DISCORD
I do have a Discord account that I have used in both work and personal settings, and my handle is available upon request for clients who prefer using Discord to communicate with their talent. If you prefer to use Discord for work communications, please make that known to me as soon as possible when reaching out. Nonetheless, my Discord is primarily used for informal communication with personal friends. Please note that I do not accept friend requests from people I am not personally close to, even if we are Twitter mutuals.
Commission Status: Paused
Studio Specs
Raw Sample (Recorded without Avalon VT-737sp plugin)
Preferred DAWs
| DAW | Use Case |
| --- | --- |
| Reaper | Voiceover, recording vocals, ADR |
| Cubase | Voiceover, recording vocals, music, sound design, mixing covers, arranging songs, recording instruments |
| Audacity | Voiceover, micro level editing, timing audio for songs |
Vocal Music Mixing Commission Info
Do you need mixing for your own vocal music, be it a cover, original song, or chorus battle? If so, you're in the right place! I am offering mixing services for vocal music of all genres! If you are interested in knowing more information, please DM me on Twitter or Discord!
---
Slot AvailabilityStandard Job Slot Status:

3/5


Wait List Slot Status:

10/10


Chorus Battle Slot Status:

DM FOR INFO
Base Pricing (ALL RATES ARE IN USD)
$15.00 per minute of the full song, rounded down to the nearest minute.
Includes timing all voice parts to the backing track.
Subject to adjustment based on complexity of audio effects.If the song is less than a full minute long, it will be billed at a minimum flat rate of $15.00, no matter how short it is.For a rushed deadline, an additional flat rate of $5.00 will be added.
Tuning Fee (OPTIONAL)
$5.00 per voice part.A voice part is defined as a distinct individual voice in the song. For instance, a song done by a solo artist only has one vocal part, and a duet has two parts, and so on for songs by large idol groups or for chorus battles. The same person recording overdubs or additional ad-libs in a voice consistent with their main vocal tone will NOT be billed separately.
For vocalists who can sing in two distinct voices (e.g. singing in a character voice different from one's natural tone or ryouseirui singers), each unique voice will be billed as a separate voice part.Ryouseirui is a Japanese term referring to a person's ability to sing in not only their natural born gender tone, but also a different (usually opposite) gender's tone. Examples include 96neko, Mafumafu, and Lon.
---
Terms of Service
Please provide your own backing tracks. I will NOT take a job without a backing track. THIS MEANS NO ACAPELLA OR INSTRUMENTAL COVERS (for now)!

Payment will occur upfront, before any work will begin. Filling out my commission form means that you are immediately ready to pay in full. Please understand that I will NOT accept refunds after payment has been collected. Unfortunately, there are no exceptions to this rule.

I only accept Paypal for payments at this time!

Please submit a sample of your audio quality. There is a question in the form for that purpose that is required to fill out before submitting. I will not take a job with a recording setup that is not of a certain quality. Please also read the Quality Clause below for more info!

You may request a quote from me for a potential job free of charge via DMs on Twitter or Discord. All quoted prices are final (barring any retake fees), should you be interested in going through with your commission.

Jobs with a quick deadline will result in increased prices.

I will only accept ONE (1) Chorus Battle mixing slot at a time. If you would like for me to potentially mix your CB, please DM me on Twitter or Discord first so we can discuss your vision. See #8 below for details about complexity.

If your song has complex audio effects (examples include, but are not limited to, Billie Eilish songs and K-Pop songs), please DM me on Twitter or Discord before filling out the commission form. I will decide whether I can do it or not with the skills I have right now. I cannot promise to be able to do every song with the skills I have, but I may be open to it in the future. Any discussion about the complexity of a song should be made BEFORE the commission form is filled to avoid unnecessary confusion!

I will not take any job that involves political agendas of any leaning, hate of any kind (subtle or otherwise) towards marginalized groups, or topics that I am not comfortable working with.

Copying this commission information text for your own personal use is STRICTLY FORBIDDEN. No exceptions.

Please credit me as Nick Chang and link to my Twitter page in your video description type area (https://twitter.com/CloverHouraisan).

I reserve the exclusive right to refuse a job or close commissions for any reason.
Quality Clause

(PLEASE DO NOT SKIP)
Please understand that good vocals do NOT result from editing alone! If you record with any combination of bad equipment or an untreated space, you will achieve a subpar result! XLR mics in treated recording spaces are highly recommended. USB mics are fine too, but I will NOT accept a job where you plan to record with a headset or phone mic or if your recording set-up is poorly treated.
For all intents and purposes, a Blue Snowball USB mic with a blanket fort as a booth are the baseline recording conditions under which I will accept a job.
---
Ready to Commission? Click Below!
Testimonials
(To be added)